When most people think about attic living, the first thing that comes to mind is unfinished space with exposed joists and little insulation. Although this might be the case for some attics, it doesn't have to be that way! By finishing your attic, you can create a comfortable and livable space that's perfect for a home office, playroom, or extra bedroom.
Converting an attic into a living space can be a great way to add extra living space to your home. Before you begin the conversion process, there are a few things you need to consider and plan for. Your new room will be limited by the space and the soundness of your attic. As a result, planning and assessing will be a critical part of your conversion. Let's take a look at converting an attic into a living space.
Determine the purpose and assess the space.
Converting an attic into a living space can be a great way to add extra square footage to your home. It can also be a cost-effective way to create extra living space, as attics are often less expensive to convert than building an addition. However, before you start the conversion process, it's important to assess your needs and determine the purpose of the space.
If you're looking to create an extra bedroom, a game room, an office, or a man cave, your attic can prove to be a great opportunity. However, you'll need to make sure the space is adequate. It will need to be properly insulated, and it has to have enough headroom for the purpose. In addition, any kind of living space needs to have proper ventilation.
Once you've determined the purpose of the attic and you have assessed the space, you can start planning the conversion. Your decisions need to be based on your renovation budget, and that might mean that you need to do some of the work yourself. However, it's important to consult with a contractor to make sure the major work is done correctly, and the room is structurally sound. For professional assistance, you can work with a group like Zintex Remodeling Group.
Prep the space.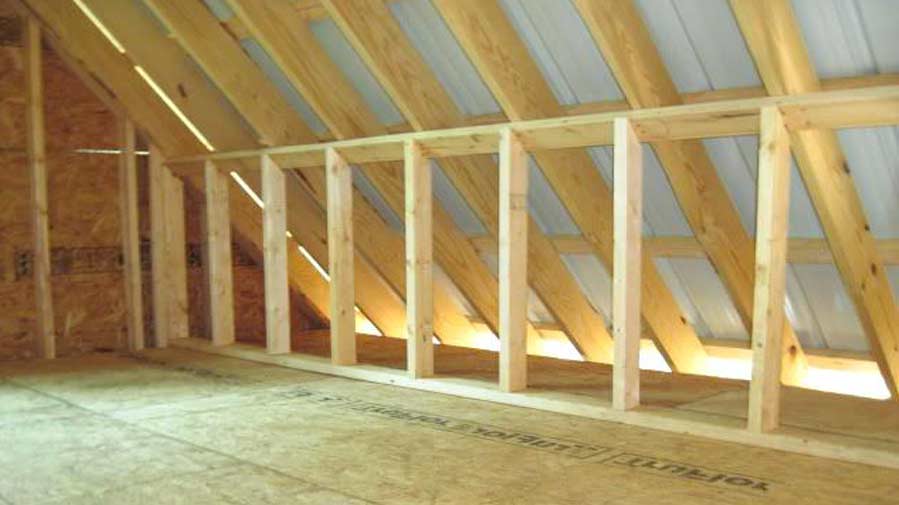 If the space is currently unfinished, you will need to do some prep work before conversion. You will need to frame the walls and prepare the floor space. To make it livable and more comfortable, the space also needs to be well insulated. This will ensure that the space is comfortable and help to dampen noise from downstairs. To help make quick work of the task, you can have professional insulation installers insulate the walls and floors of your room.
With the walls and floor open, you can also run the plumbing, HVAC, and electricity depending on the needs of your room. With all of this installed, you can begin to craft the room and move on to the drywall and other elements that will tie your conversion project together.
Choose finishing touches.
Once you have finished the framing, insulating, and other tasks, you can drywall the space and watch it come to life. Drywall will help the room take shape, and once it is finished, you start to paint the space and make it your own. Painting is a great way to add personality to a room. Choose a paint color that will brighten up the space and make it feel more inviting. With this complete, you can finally start to add touches like crown molding and other decorative.
Turning your attic space into an additional livable area in your house can be a great way to expand your home. With some hard work, planning, and expert help, you can have an attic space where you can relax and hang out.